Aloha Stadium DVD Program Moves To New Home with Streaming Options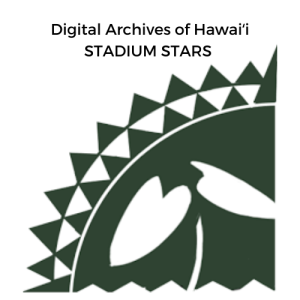 Since 1991 the Aloha Stadium has offered family, friends, and fans a way to remember community sporting events and graduations held at the Aloha Stadium through our Stadium Stars DVD program.
In collaboration with Hawaii State Archives, the Aloha Stadium has transferred its entire collection to be digitized and available to the public once again.
You can now stream your favorite moments at Aloha Stadium with the first batch of catalogs from 1991-2000 highlighting high school football, baseball and soccer events online at Digital Archives Stadium Stars.
Additional tapes will become available as they are digitized.
With thousands of hours of game and event tapes needed to be updated and indexed, the Hawaii State Archives continues to seek port-enthusiast volunteers to assist with helping digitize the contents.
Volunteers must be available between the hours of 9:00am-4:00pm Monday – Friday.
Those interested may contact the stadium at [email protected] or the Hawaii State Archives at [email protected] for more details.