Aloha Stadium Parking Map and Rates
Plan your next visit to Aloha Stadium.

Be sure to follow us on Facebook or Twitter during event days for the latest updates on gate openings, availability and traffic.
All parking gates are CASH ONLY
Swap Meet & Marketplace
$2.00 general admission for 12 years and older
$1.00 admission for Kama'aina and Active Military w/ valid ID
Free admission for 11 years and under
Stadium Events (excluding Professional Sports Events, Concerts, and Swap Meet & Marketplace)
$9.00 per car
32.00 per bus or limousine
Professional Sports Events and Concerts  
$17.00 per car
$32.00 per bus or limousine
PARKING MAP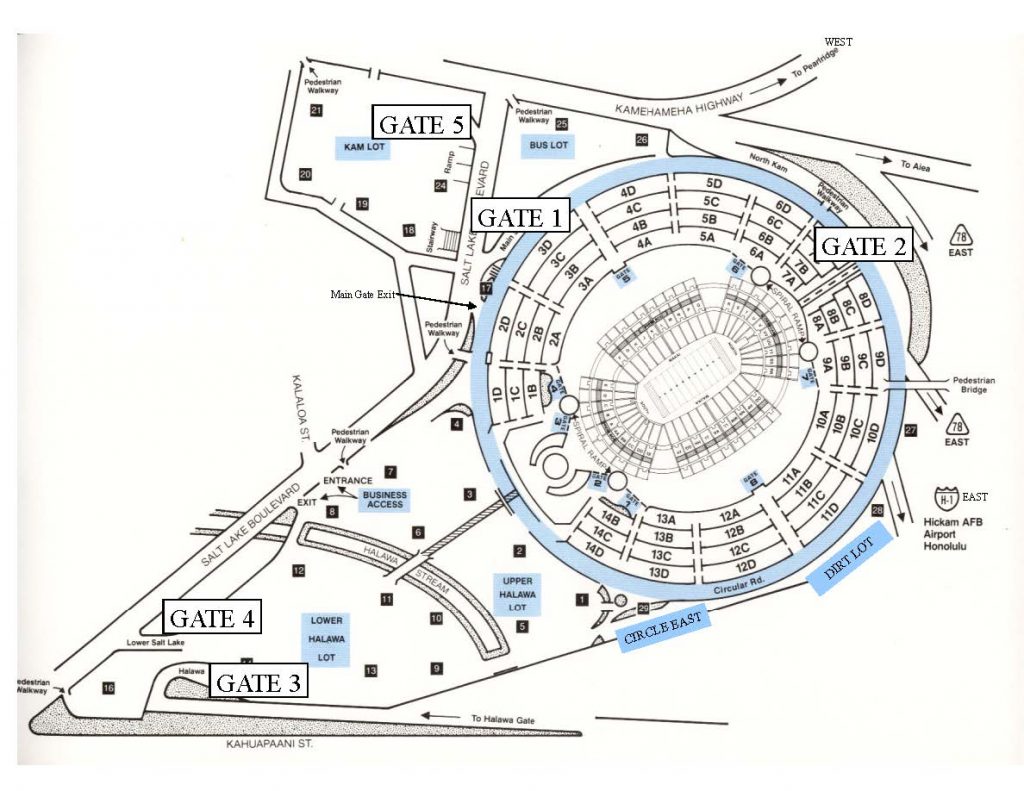 What is required to park in (ADA) accessible parking?
Accessible parking spaces are issued on a first come, first served basis. Disability parking for all events may be added to accommodate disabled Guests. Location(s) will be noted on the event details page. Guests must have placard clearly visible at all times – displayed on the rear view mirror or on the front dashboard.
Are there Electric Vehicle charging stations?
Aloha Stadium is proud to offer two electric car charging stations located in parking section 2A.  Use of this station is on a first-come, first-serve basis.