Online Auctions & Memorabilia
Fans have the opportunity to purchase memorabilia and other items from this renowned venue.  A series of online auctions will be conducted by Oahu Auctions and Liquidations. Auctions will include a wide variety of items including seats, turf, office and restaurant equipment, tools and other keepsakes.  We encourage you to subscribe today at www.oahuauctions.com for notifications on all upcoming auctions.  For specific questions regarding auctions please contact [email protected].
STADIUM SEATS NOW AVAILABLE FOR PURCHASE 
Pairs and singles with frames, a seat bottom with a seat back (no frame) or a seat back
https://www.oahuauctions.com/category/all-products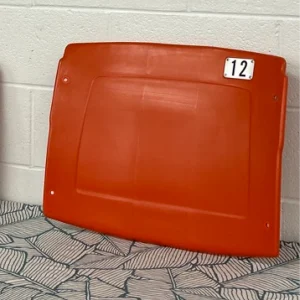 AUCTION FAQ's

Q: I'm interested in bidding. What do I need to do so I can bid?
A: Go to the auction site oahuauctions.com – click on the Home Page that says "Click Here to Bid Online." There, you'll see all the auction that are active or upcoming. Select the auction you're interested in. Look at everything in the auction and if you decide that you'd like to place a bid, you can click on the link that says "Get Approved to Bid." It's towards the top right section in blue. This takes approximately 2 minutes. Please click here for a quick visual tutorial
Q: How do I place a bid?
A: Once you have signed up for an account on oahuauctions.com you are ready to bid. Click on any item in the auction. They are organized by lot numbers. Lot 1 is the first auction item. Lot 2 is the next. All the auction lots are organized in numerical order. Click on the Lot you'd like to bid on and enter the dollar amount you would like to bid where it says "Enter Your Maximum Absentee Bid." The system is set up to move up in one-dollar increments. If the current bid is $41, you have two options: you can enter a bid of $42 or you can enter a Proxy Bid of something higher (for example $75). (More on Proxy Bids below.) If you entered $75 as a proxy bid and the auction ends 2 minutes from now with no one else having entered a bid within that 2 minutes, you will be the winner at $42.
Q: As a season ticket holder will I be able to bid on my seat? 
A: The reservation for season ticket holder seat sales has ended. Seats will be sold online as part of the auction. Please register at oahuauctions.com to be informed on upcoming auctions and sales. 
Q: Will there be additional seats to bid on even if I'm not a ticket holder? 
A: Yes, you will be able to bid on seat backs in all levels of the stadium. There will be limited seats sold in whole as a pair based on removal. Specific sections and seats/seat backs will be auctioned off throughout the series of auctions. Seats will be marked with detailed information. 
Q: How do we pick up items? 
A: Oahu Auctions will send out invoices the night the auction ends, and provide pick-up instructions on the invoice: where to pick up, what days/times you can pick up, and other relevant details. They will also post these details on the front page of their website (OahuAuctions.com and IslandBid.com) the day after the auction ends, since pick-up days are usually scheduled for the two days following the end of the auction.
Q: Do you ship items? 
A: Yes, please contact Oahu Auctions. They will provide recommendations for third party shippers. They do not handle shipping in house.
Q: If I cannot make the pick-up time, can someone else pick up for me?
A: Once payment has been made, Oahu Auctions can issue your things to a person you designate to pick up your things on your behalf. You will need to provide them with that person's name (via text or e-mail). They will check that person's ID.