SCCA Solo Hawaii Region
January 1, 2019

-

December 31, 2019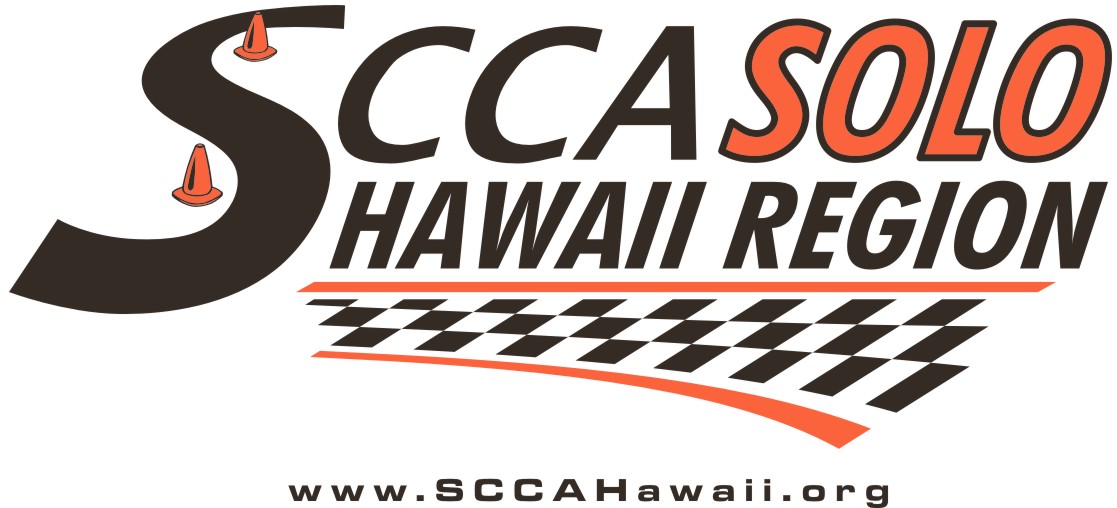 Want to test your driving skills with your own car? Try Solo competitive driving (a.k.a. autocross) at the Hawaii Region, Sports Car Club of America event at Aloha Stadium Lower Halawa Parking Lot.  There are over 30 classes for both male and female drivers. Each driver receives 4 timed runs and the single fastest is compared to the other drivers in the class.
Event Schedule & Solo Information
*subject to change
6:30am    Track set-up
7:00am    Event Gates / Walk-Up Registration / Tech Opens
8:00am    Course Open for Walking (Chalking / Cone Marking / Gravel Removal  Continues)
8:15am    Rookie Walk (if RK runs Heat 2) / Walk-Up Registration Closes
8:30am    Morning Tech Closes
8:45am    Morning Driver's Meeting
9:15am    Heat 1 & 2
11:30am  Afternoon Check-in for Pre-Registered Drivers Closes
30 Minute Lunch / Afternoon Course Walk / Rookie Walk (if RK runs Heat 3 or 4)
Afternoon Tech Closes at Start of Lunch
15 Minute Afternoon Driver's Meeting
4:30pm    Latest Event End Time / Clean Up
5:00pm    All Cars Exit Lower Halawa Lot
Pre-registration & Registration:
ALL pre-registration MUST be paid by Credit or Debit Card or eCheck.
No refunds for no-shows who pre-registered (for all events).
Effective 1/08 – all drivers must be SCCA members. Weekend membership available for $15.
Pre-registration via Motorsportreg.com – 130 driver limit.

Pre-registration starts no later than 0900 Saturday prior to event weekend (unless otherwise stated)

30 open slots on a 1st come 1st serve basis on the date of event or until we reach the 130 driver total limit.

Walk-up registration only available in the morning from 7:00am to 8:15am

Pre-registration is NOT transferable.
Pre-registered drivers for heats 1 & 2 must complete registration by 8:15am on date of event or your space will be forfeited for walk-up registration.
Pre-registered drivers for heats 3 & 4 must complete registration by 11:30am.
ALL drivers must show valid driver's license & current/weekend SCCA membership at registration.
Pre-Registration Fees through www.motorsportreg.com
$40 SCCA Member Pre-Registration Fee
$55 Non-Member Pre-Registration Fee
Walk-up Registration Fees (day of event)
$45 SCCA Member Walk-Up Registration Fee
$60 Non-Member Walk-Up Fee