PRE-GAME Entertainment & Promotions
Join us as the Aloha Stadium kicks off another great football season with pre-game entertainment and activities the whole family will enjoy:
XTREME FUN ZONE: Before UH home football games families are invited to enjoy FREE keiki rides, jumpers, football throwing, and more available at the Xtreme Fun Zone, which is located in the parking lot across from the Aloha Stadium ticket office. Xtreme Fun Rentals is the title sponsor of the fun zone and will provide a wonderful mix of activities and entertainment beginning four hours before UH home football games and continuing to just before kickoff.
PARTY ON THE PLAZA – PRE-GAME ENTERTAINMENT
*TURNSTILE GATES 1 – 8 WILL OPEN TO THE PUBLIC STARTING AT 4:30PM

VENDOR VILLAGE
Come visit the South Plaza by Gate 2 and enjoy our new Vendor Village presented by iHeart Radio.  Enjoy mu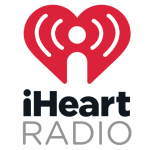 sic from your favorite iHeart radio stations, and interact with local businesses for your chance to receive free giveaways, discount offers, and prize drawings.  DJs will be playing music until kick-off, so arrive early and join the fun.
Current vendors include:
Bone Marrow Hawaii
Hawaiian Financial Federal Credit Union
GEICO
Hamada Financial Group
Hawaiian Electric
RumFire at Sheraton Waikiki
UFC Gym
Wyndham Vacation Rentals
PARTY ON THE PLAZA – PRE-GAME ENTERTAINMENT & ACTIVITIES
 Family fun for all continues on the North Plaza with the following:
· C-Stand Beer Garden – keeping you in tune with all the college games you watch while featuring over 16 varieties of beers to choose from!
· C-Gear Shop – Find the latest Official UH styles and exclusive designs only at the Aloha Stadium CGear Shop.
· Local Entertainment featuring Island Daze.
· Malibu Rum Truck – corn hole toss
· Social Spot Photo Wall – Local artists Mark Visaya and Gary Lee of Pow Wow have created a one of a kind mural just for the Aloha Stadium you won't want to miss. Be sure to tag us @AlohaStadiumHI #AlohaStadium.
University of Hawaii Promotions: California Hotel & Casino is the  sponsor for "Senior Night" and will award a Vacations Hawaii Trip for two to Las Vegas during the halftime promotional contest (register at Gate 3). A UH student will compete in the "California Hotel & Casino Quarter Back Challenge" for the chance to win a Apple Airpods during the first timeout of the fourth quarter.  Fans are encouraged to visit the Xtreme Fun Zone before the game in the parking lot across from the stadium ticket office. Also, register at Gate 4 or 6 to win the "Best Seats In the House," compliments of Papa John's Pizza Hawaii and NAPA. The Farmers Hawaii Supa Bowzooka will be launching T-shirts into the stands between the first and second quarters. The University of Hawaii Federal Credit Union will award commemorative paddles to the senior members of the football team. The Senior Night game is a "White Out" and fans are encouraged to wear UH branded white attire.
Ticket Discounts: Group tickets (24 tickets or more) receive 50% off regular priced tickets.  Tickets are in select areas.  Other restrictions apply. Click here to purchase now
VIDEO MESSAGES
Got an upcoming Birthday, Anniversaries, Marriage Proposals, or other special event? The Bank of Hawaii "Shout Out" board is the perfect way to send your message of Aloha during the University of Hawaii Football games.
 Email your family-friendly message to samantha.l.spain@hawaii.gov
One message per person per game may be submitted.  Messages are selected on a first-come first-serve bases as we are limited to posting 10 messages per game
Messages will rotate during the University of Hawaii Football game half-time announcements
If your message is selected, a confirmation email  will be sent to you one day prior to game day.
Don't forget to share your moment by taking a photo of your video message and post it to your social media with #BOHShoutOuts.