HHSAA SEMI FINAL CHAMPIONSHIP GAMES FRIDAY, NOVEMBER 22, 2019
November 22 @ 4:00 pm

-

9:00 pm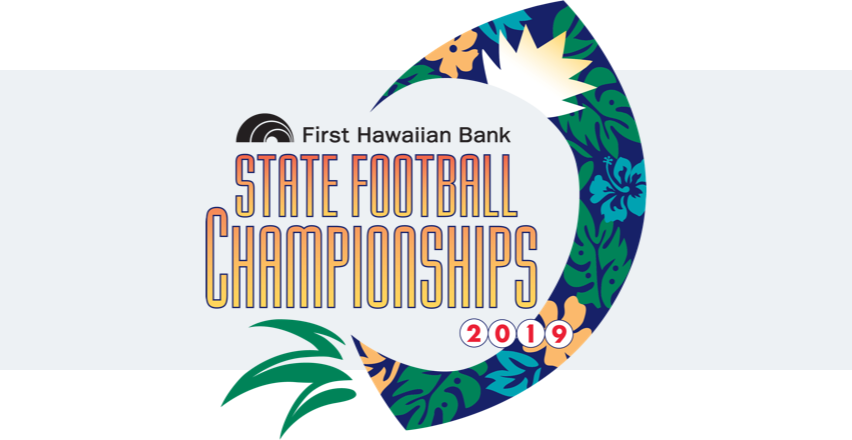 Join us as we get ready to end the season with a bang:
HHSAA Open Division Semi Finals – Friday, November 22, 2019
Kahuku (Home/Makai) vs Campbell (Visitors/Mauka) – 4:00 pm
Saint Louis (Home/Makai) vs Mililani (Visitors/Mauka) – 7:00 pm

TICKET PRICES – Sold one week prior to event at Main Box Office (Mon-Thur 9am-5pm)
Game Day: Main Box Office opens at 3:00 pm to half time of the last game
$10.00 Adult General Admission
$6.00 Seniors (62 years and above) and Youth (Ages 5-17)
Free Children 4 years and under.
CASH, VISA, MASTERCARD ONLY FOR TICKET PURCHASES
ONLINE: GoFan – https://gofan.co/app/school/HHSAA. Inform users to proceed directly to the turnstile gate for entry. Users will need to purchase a ticket if app is redeemed prior to entry.
PARKING FEES 
$8.00 per car/$31.00 per bus or limousine.
MAIN SALT LAKE GATE 1 will open to the public starting at 2:00pm
HALAWA GATE 3 will open to the public starting at 4:00pm
TAILGATING: Allowed with the following guidelines: 1) Limited to ONE stall (including tables and chairs); 2) No open flames; 3) No Alcohol; 4) No Tents; 5) No Saving Stalls.
SEATING
Turnstile Gates 1 and 4 will open to the public starting at 3:00pm
Game  1 and 2 – Mauka – Makai Sideline Blue / Orange
Game 3 – Mauka – Makai Sideline  Blue / Orange