E.K. Fernandez 50th State Fair
May 25 @ 6:00 pm

-

July 1 @ 12:00 pm
Event Navigation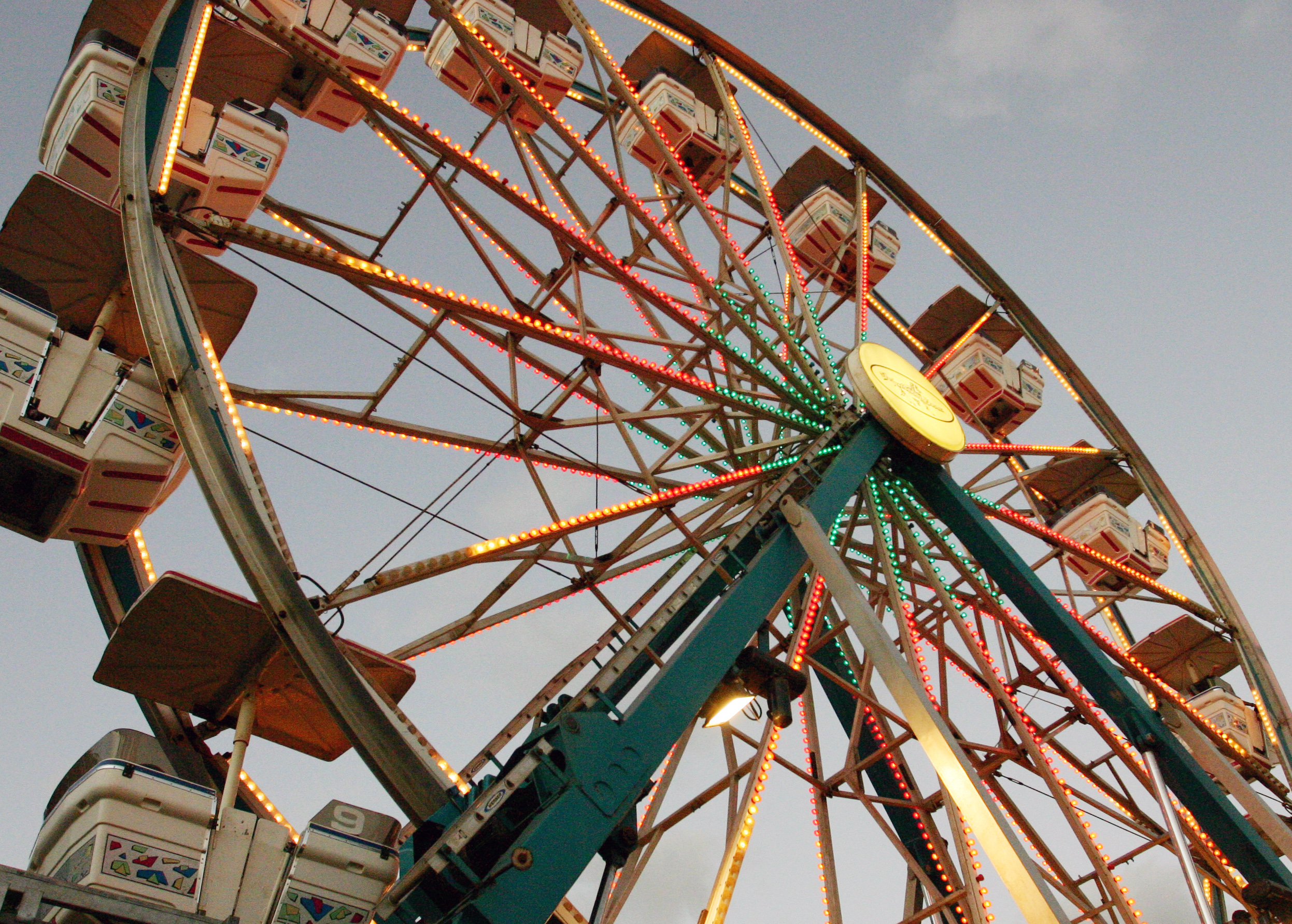 FUN IS AT THE BEST FAIR EVER STARTING MAY 25 THRU JULY 1, 2018
Join E.K. Fernandez for this year's fair. New rides: Zero Gravity, Rockin' Tug, Lolli Swing, and Black Out.
There's so much fun for all ages. Now featuring the amazing Anastasini Circus, Colton Farms Petting Zoo, Hawaii Stars Entertainment in the dining tent and more!
2017 DATES
May 25-26-27-28
June 1-2-3
June 7-8-9-10
June 15-16-17
June 22-23-24
June 29-30-July 1
TIMES
Fridays:  6pm – midnight
Saturdays:  4pm – midnight
Sundays:  noon – midnight
Monday, May 28:  noon – midnight
Thursday, June 7:  6pm – midnight
Closing is normally between 11 p.m. and midnight; however, management reserves the right, at its sole discretion, to close early.
ADMISSION PRICES:
FUN PASS INFORMATION
A Fun Pass is required for admission, rides, games, food & beverages, novelties, and some attractions. You may purchase and reload Fun Passes at the card units at the entrance to the Fair and at the Fun Passes trailers located throughout the fairgrounds.  The initial purchase of a Fun Pass from the blue card units requires the use of a $20 bill.  Once purchased, however, you may reload the card using $5, $10, $20, $50, and $100 bills.  The large red kiosks located on the fairgrounds accept credit cards and cash.
If you have credits on a Fun Pass purchased at any E. K. Fernandez Shows carnival or fair, those credits are good at the 50th State Fair.
Each Fun Pass credit is equivalent to 10 cents.  30 credits = $3  50 credits = $5  100 credits = $10

GENERAL ADMISSION
If you want to come to the Fair to enjoy the entertainment but not ride the rides, play games, or buy food & beverages or novelties, you may purchase an admission-only ticket for cash at the white ticket booth at the entrance to the Fair.
Below are the admission prices shown in credits if using a Fun Pass or in dollars if buying an admission-only ticket.
ADMISSION 
Noon to 6pm: 30 Fun Pass Credits
6pm to closing: 50 Fun Pass Credits
CHILDREN UNDER 40″ TALL ARE FREE AT ALL TIMES
Pasha Hawaii Military Appreciation Day
Monday, May 28 – noon to closing
FREE admission for all active-duty and retired military personnel and their dependents with a valid military ID
Visit www.ekfernandez.com for details.
PARKING
Main Salt Lake Gate 1 & Halawa Gate 3
Monday, (5/28) – 11:00am
Thu (6/7) & Fridays – 5:00pm
Saturday/*Sunday – 3:00pm
parking fee: $8.00 per car / $31 per bus or limousine
*Sunday's before 3:00pm parking fee: $1 per person, 11 years and under free
For more information please visit http://www.ekfernandez.com/events/50th.asp