NEW BAG POLICY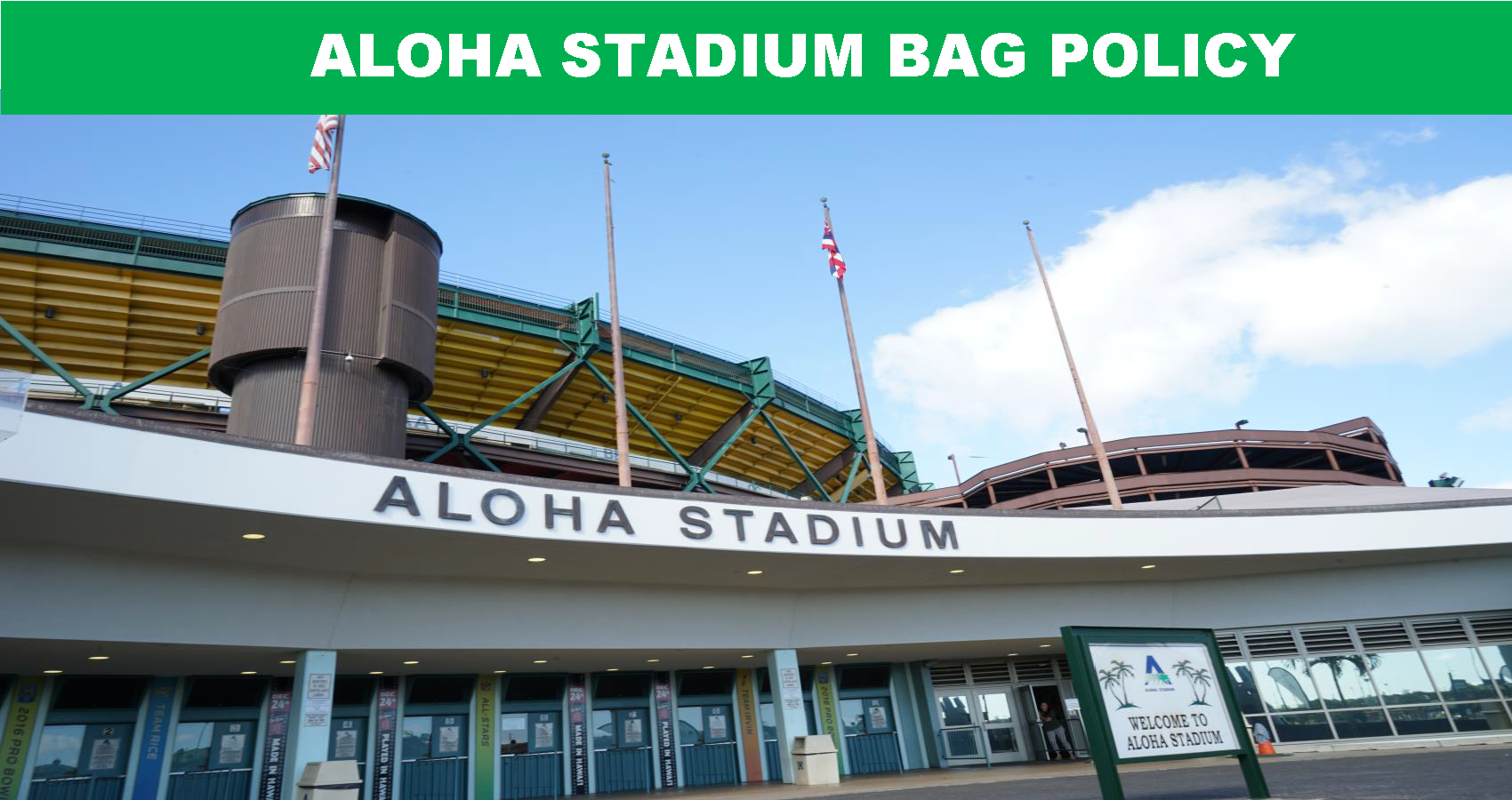 In an effort to enhance public safety and facilitate a faster entry through the gates, Aloha Stadium has modified its security policy by limiting the number and size of bags allowed in the stadium. Each person shall be allowed:
One Bag that does not exceed 12" x 6" x 12" in size
In addition, each person will be allowed to hand-carry a blanket, poncho or jacket and a seat cushion.
Prohibited items include, but are not limited to:
Any bag larger than 12" x 6" x 12"
Weapons
Noise Makers
Illegal Drugs
Cans and Bottles
Umbrellas
Coolers
Fireworks
Balloons
Outside Food & Beverages (Snack Leis permissible, but must be pre-made with each item measuring no larger than 4" x 4" x 2", and no liquids
Confetti
Lasers
Inflatable objects
Poles & Sticks
Skateboards
Rollerblades
Bicycles
No Animals allowed at Aloha Stadium, except for ADA-Compliant Service Animals
Motorized remote controlled devices (including drones)
Any items which may pose a health or safety issue to our guests and employees
Non-approved bags must be returned to vehicle or discarded. An exception will be made for medically necessary items after proper inspection. Please limit the number of items you bring to the stadium on event days.